Photochromic Sunglasses
What are photochromic lenses?
Photochromic lenses are clear (or nearly transparent) lenses that automatically darken when exposed to sunlight, and return to a clear state in the shade. They are sometimes referred to as "transition lenses." It usually takes about 30 seconds for them to darken completely and about 2 to 5 minutes to return to a clear state.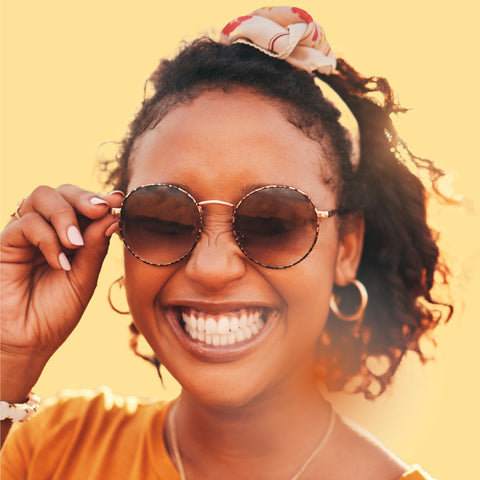 Single vision complete glasses
Progressive complete glasses
What are the advantages of photochromic lenses?
 Photochromic lenses are practical, cost-effective, and beneficial for a number of reasons. Here are the key benefits of photochromic lenses:
Lower Cost: Buying a single pair of dual-purpose photochromic glasses that provide clear vision indoors and effective protection in bright conditions is more cost-effective than purchasing two separate pairs.
UV Protection: Photochromic lenses offer complete protection against harmful UV rays from the sun.
Convenience: You can use the same pair of glasses all day indoors and outdoors, rain or shine, without ever taking them off. The photochromic lenses continuously adapt to the environment and provide you with consistent visual comfort.